The Challenge
Tracking thousands of bacteria strands
To perform research and identify naturally occurring strains of bacteria that might be able to improve soil health, scientists at Pivot Bio faced the logistical and administrative challenge of managing thousands of strands of bacteria, stored as both numbers in their custom internal management system (called LIMS, or laboratory information management system) and also as physical samples in a freezer.
This data evolved and changed frequently with experimentation, genetic sequencing, and additional discoveries. To ensure that they were accurately performing research and analysis, all scientists needed to be able to access and discuss the data.
Prior to their partnership with Cloud City, Pivot Bio relied on a massive Excel spreadsheet that would be emailed back and forth as a means of communication. This resulted in their research running ahead of what was stored in LIMS. They also faced the enormous challenge of ensuring regulatory approval. Their lawyers would access files on hard copy to make sure that specific strands of bacteria had gained regulatory clearance in different states — a tedious, time-consuming task.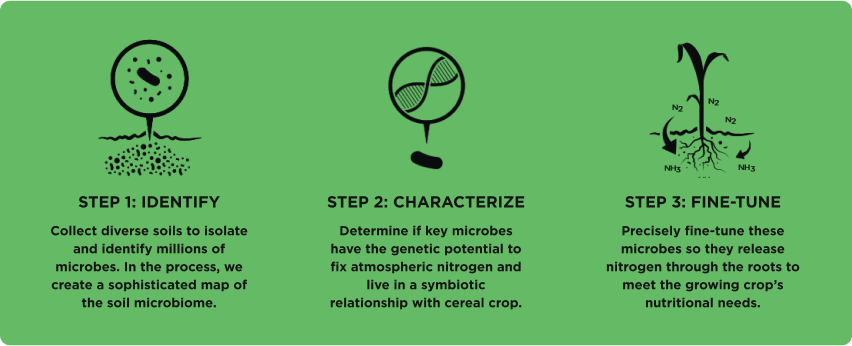 The Solution
An integrated internal system
Cloud City helped transform the "back and forth" emailing of Excel spreadsheets into a piece of their internal web application. Data no longer stayed trapped in Excel, but was now shared and accessible across the organization — making both existing and new initiatives easier, more efficient, and more accurate.
A special tool was also created to keep track of documentation, helping Pivot Bio tackle the challenge of communicating efficiently about regulatory clearance. Where their lawyers previously had to access paper files stored in a physical box, they could now use LIMS to look up strain numbers and states, able to quickly and efficiently check regulations for particular strands of bacteria.
Throughout their partnership, Cloud City consulted with scientists and engineering leadership across Pivot Bio to help them identify exactly what they needed to problem-solve and increase efficiency. Ultimately, Cloud City's engineer acted as both an advanced software developer and as a strategic consultant. They helped Pivot Bio make wise decisions about what they needed, how they could solve internal problems and develop faster, more accurate, and more efficient workflows.