The Challenge
Fostering an environment where engineers can focus on what truly matters
Lob has big goals. In addition to supporting their clients' direct mail initiatives, the Lob team also recently launched Lob.org, which helps nonprofits free up valuable time to focus on more mission-driven work.
We were excited to partner with a team that shares so many of our values. Some of Lob.org's recent initiatives include changing the stigma around hiring formerly incarcerated individuals, protecting and expanding voting rights, and improving the sustainability of the direct mail industry.
You can read more about Lob's social initiatives on their blog.
To achieve their ambitious goals, Lob partnered with Cloud City to streamline internal workflows and improve their overall efficiency.
The goal wasn't to just update Lob's current dashboard so it was easier to add new features and make updates. Lob wanted to foster an environment where all current and future engineers felt empowered and supported.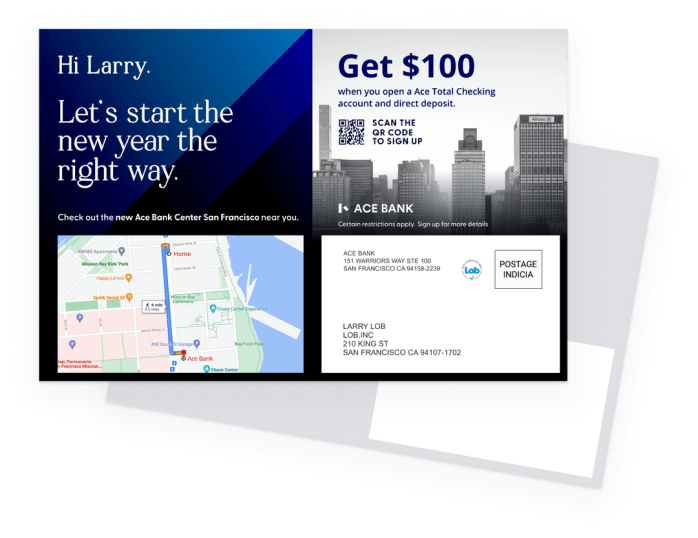 The Solution
Find opportunities to improve workflow, efficiency and employee satisfaction
Cloud City Principal Software Engineer Mercedes Bernard was the first to partner with the Lob team.
She and Lob's engineers worked together to finish building the company's component library and implement the foundation for their JavaScript application.
Doing so helped internal teams spend less time on user tickets by reducing the number of places they had to update and maintain code.
This made the process more efficient — and enjoyable — for all involved.
Encourage inclusivity, communication and collaboration
In addition to leveraging her technical expertise, Mercedes also helped Lob advance their diversity and inclusion efforts.
Her management experience helped Lob create a culture that advocates for people from underrepresented backgrounds. She also helped Lob revamp their leveling guide to be more inclusive, remove bias and make promotion conversations easier for engineers.
To keep the momentum of the projects going, Lob brought on more Cloud City consultants to assist with other business, social and technical projects.
"After working with Mercedes, we knew we wanted more people of her caliber on our team," said Morgan VanDerLeest, engineering manager for Lob's dashboard and growth team.
Cloud City senior engineers Kevin Fitzpatrick and Logan Jewett joined the engagement.
Among other initiatives, the three Cloud City consultants helped Lob streamline their processes and improve the communication flow between internal teams.
They worked directly with Lob's engineers to synthesize complex technical knowledge into simple and straightforward messaging that could be used to address and get ahead of common issues.
Instead of troubleshooting repeat issues, Lob could now concentrate on moving their growth and social initiatives forward.