Confession: I get to work on some really cool projects as a Cloud City staff designer.
I developed solutions to help the World Health Organization during the first chapter of COVID-19. I've helped the nation's largest LGBT event define its visual identity. And I've designed research to support the American Cancer Society's fight against lung cancer.
But for the most part, the solutions I develop aren't products I get to use in my everyday life.

That all changed when Fred Benenson reached out to Cloud City about Breadwinner, his idea for a sourdough starter tracker and bread-making social site.
This was early on in the pandemic, when baking was a hot stay-at-home trend. I didn't want to be just another white dude posing for pictures in a flour-covered apron. But I had to admit, raising a sourdough starter sounded really fun.
I could learn a new skill. And in the end, I would have something to eat.
What could go wrong?
"I was totally out of my element."
I cook a lot. But I've never baked. As I was sifting through the recipes on Breadwinner, I had to Google terms like "baker's math" (comparing an individual ingredient's weight to the total flour weight in a recipe) and "the difference between rye and whole wheat flour." (I still don't understand this one.)
In the kitchen, my inexperience was obvious.
It took several tries to get my starter going. But after a month of perfecting my water-to-flour ratio, I was ready to make my first loaf.
Or so I thought.
Instead of the perfect sourdough boule I had imagined, I ended up with a black husk that was so burnt even the neighborhood ducks didn't want it.
But by my third loaf, I ended up with something that resembled and tasted somewhat like bread.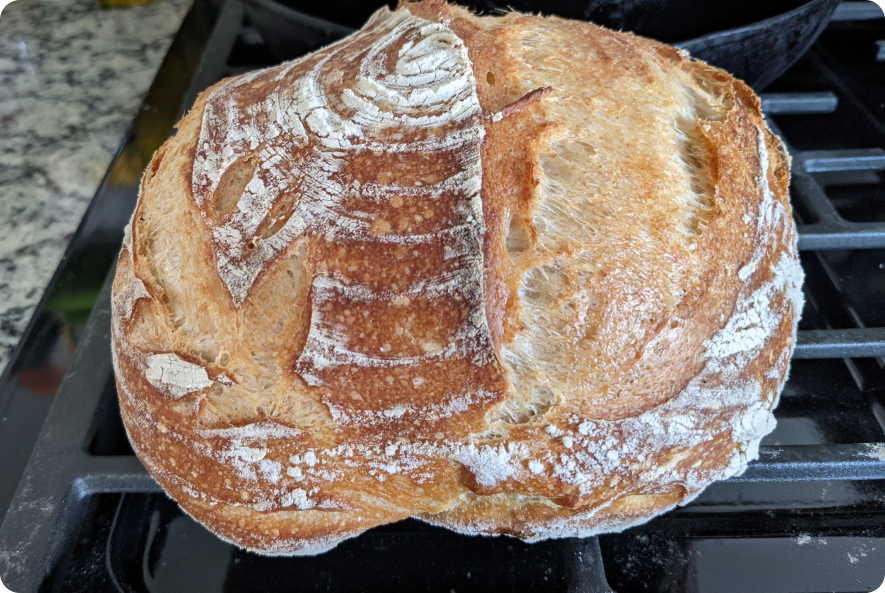 And when I started experimenting with recipes like rosemary and garlic focaccia? That's when things got really interesting.
An opportunity to connect
The pandemic wasn't the only big news of 2020. In addition to COVID-19, we also saw mass social, racial and political unrest. (And let's be real. Those issues aren't going away any time soon.)
I'm pretty open on social media. I don't hold back on sharing my opinions — many of which don't sit well with my conservative family members.
Thanks to Breadwinner, I had something else to talk about on Facebook. Now, in addition to posts about police brutality, civil rights and the fall of democracy, I could also share pictures of my recent bakes. Bread became one of the few things I could talk about with some family members without the conversation spiraling out of control.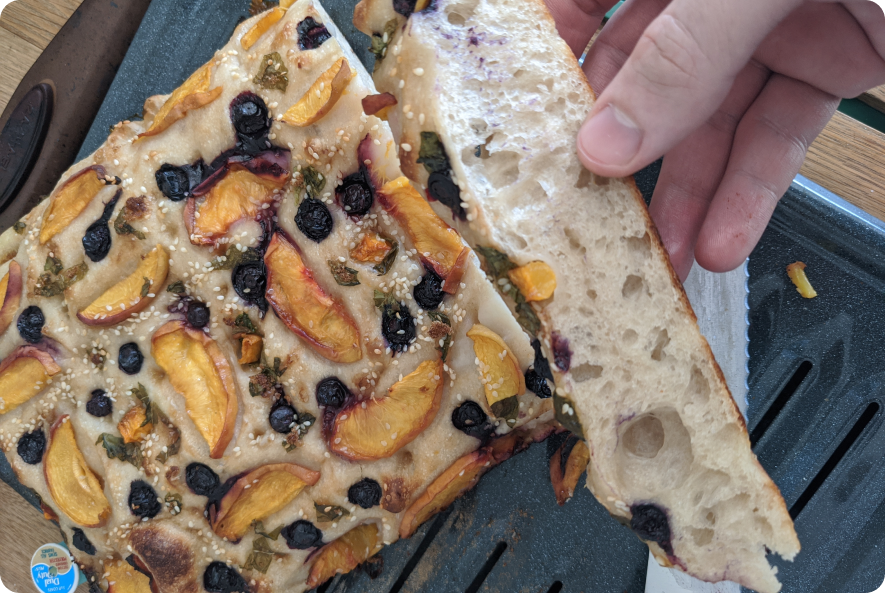 Baking also gave me an opportunity to connect with others during the long months of social distancing. On Breadwinner, most of the recipes are for making multiple loaves at a time. As long as whatever we made tasted good, my wife and I would don a mask and walk the extra loaf over to a neighbor's house.
These little interactions gave us so much pleasure. During those dark months, it also felt so good to create something we could share with others.
Making bread — and apps
Today, there are two components to Breadwinner. One is a special mason jar lid equipped with a sensor that you use to protect your starter. The sensor measures factors like the starter's height and temperature and sends an alert when it needs your attention.
It's kind of like a Tamagotchi, but for your sourdough starter.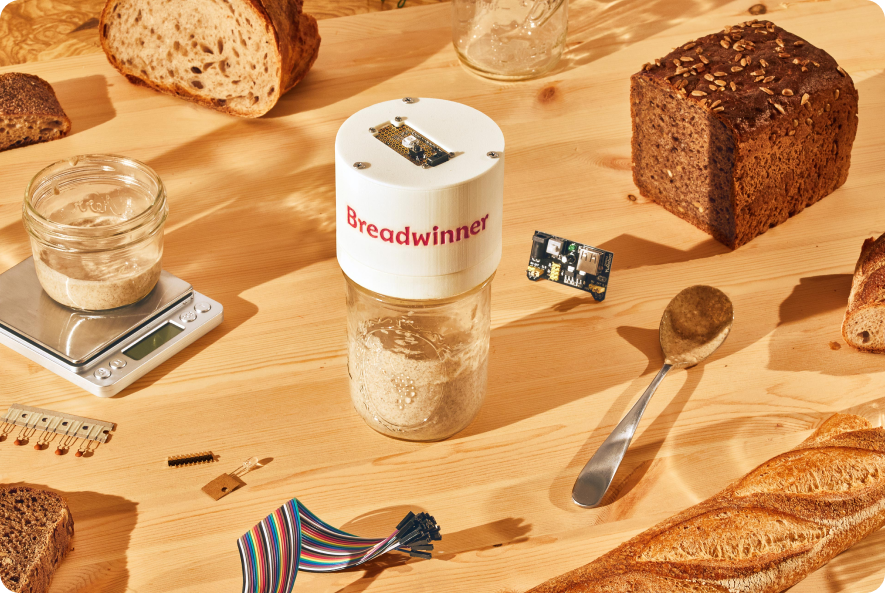 If you've raised a sourdough starter, you know they're finicky creatures. Lots of little things can go wrong. Once your hungry little monster starts growing, it can push the limits of its mason jar home's capacity very quickly.
This is where Breadwinner's lid really shines. You can view a time lapse of your starter's growth. Even better, Breadwinner will ping you when it has detected that your starter is at peak growth (the top of the graph below) and is ready for you to bake with!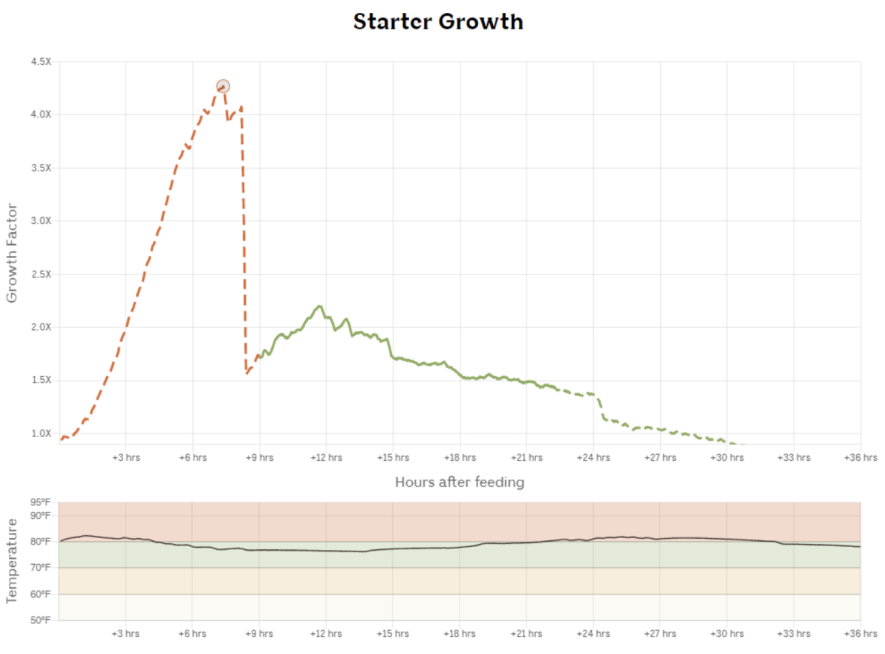 The second component to Breadwinner is a social network where you share your bakes and rate them on their crumb, crust and taste. You can also post notes about what went right, what went wrong and what you would do differently next time.
Sure, you can share pictures of loaves on Instagram or Facebook. But Breadwinner is only for bread pics. It's designed to foster a tight community of aspiring and pro bakers.
Like Strava, but for carbs.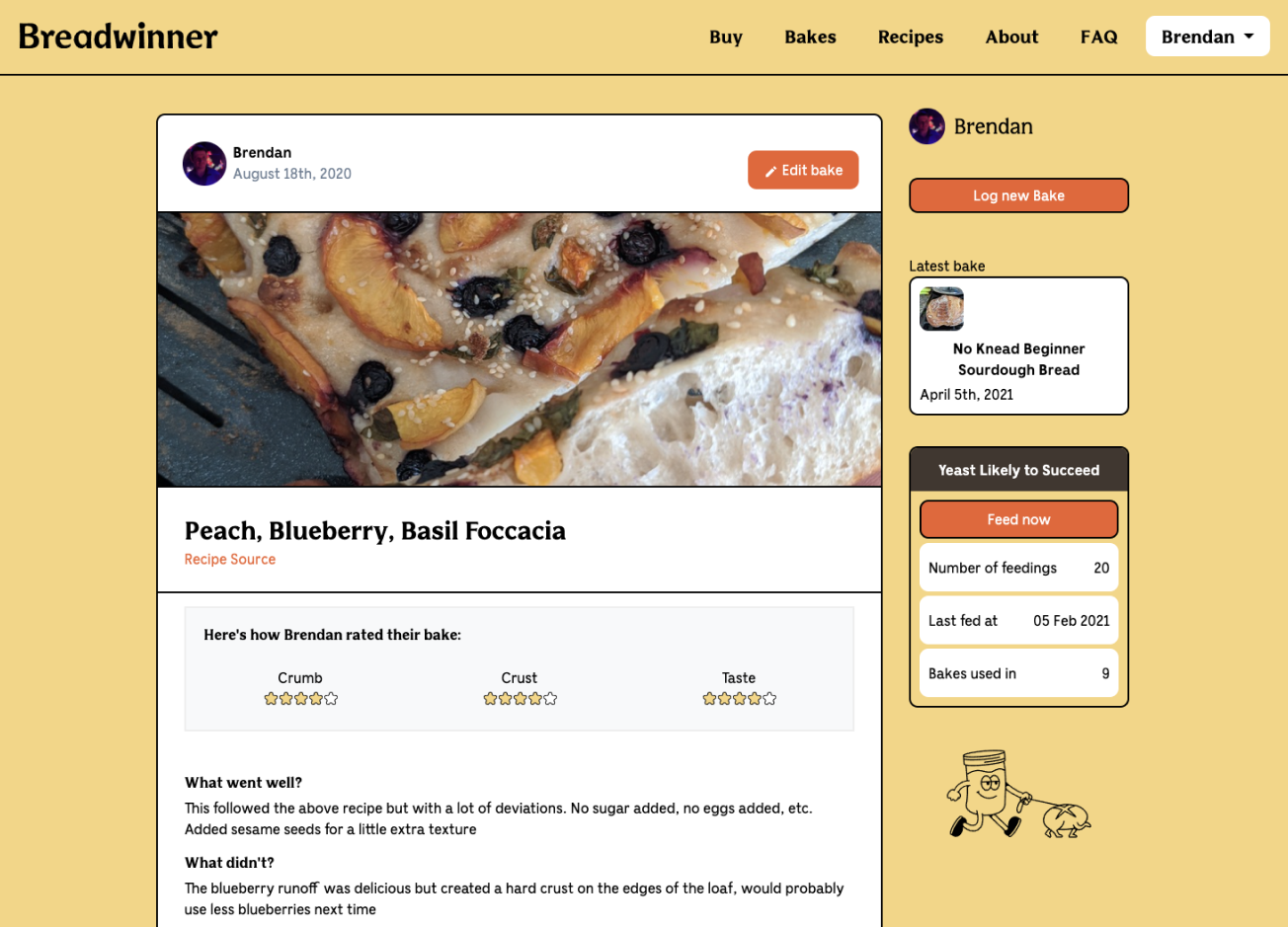 When I was working on the project, the only people on the social network were me; Sid, the other developer; and Fred, the app's founder. If you ask Fred and Sid what it was like having me as a user AND designer, they might tell you I was a bit of a squeaky wheel. Every time I found an opportunity to improve the recipe finder or make it easier for users to share photos, I spoke up.
I'm sure it annoyed the bejesus out of them. (Sorry, friends.)
Taking a break from baking
During the peak of the pandemic, I typically baked on Saturday nights. My friends and I would play video games on Discord. When I got killed in Among Us, I'd run into the kitchen to shape the bread. Come back. Lie to my Among Us crewmates about remembering to do my tasks as a ghost on the ship. Run back to the kitchen. And slap the bread around some more.
But since we all got vaccinated, my friends and I aren't on Discord as much anymore. I also bought an old house and adopted a puppy — both of which need a lot of love and attention. I'm sad to say the rigors of home repairs and potty training have consumed most of what used to be my baking time.
In the baking community, the age of your starter is a big point of pride. Some folks have starters that have been fermenting in their fridge for years. Boudin Bakery in San Francisco says their "Mother Dough" dates back to 1849.
My starter had a good run for six months. During the move and puppy adventures, it turned to liquid in my fridge.
Once things get back to normal, I hope to start baking again and revive my starter. There are so many amazing recipes on the app now. Breadwinner's community has grown since its release earlier this year and I can't wait to try the final version of their hardware.
While I'm getting my roof fixed and scooping up poop, I'm also scrolling through the photos in search of my next recipe.
Know one I should try? Leave(n) a comment on one of my bakes!